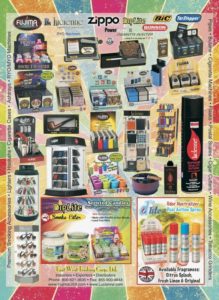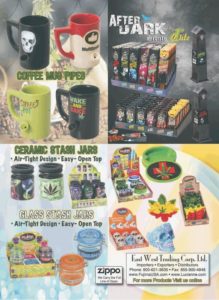 The wholesale tobacco distributor featuring the best tobacco items, plus Zippo lighters wholesale.
Zippo lighters wholesale, plus glass pipes, e-Cigarettes, herb grinders, cigars, tobacco pipes, incense, scorch torches, hookahs, lighter fluid and more. We are the distributor for the most in demand tobacco items and have all the latest in accessories for your smoke shop, hookah lounge, vaping lounge, liquor store, and c-store.
Our friendly and knowledgeable staff is always ready, willing and able to assist you with whatever your needs are. Whatever your needs are, we are the number one wholesaler of all things tobacco. We also carry cigar cutters, flasks, Stash cans and other novelties. With us, all the categories of tobacco products are covered, and you can be sure that your business needs will be covered whether it is a smoke shop, c-store, hookah lounge, vaping lounge or dispensary.
www.fujimausa.com
sales@fujimausa.com
Phone: Toll Free: (800) 621-3635
Intl : 1-773-930-3159
Fax: Toll Free: (855) 900-4848
Outside USA: 1-773-993-0259
Address: 4848 W. Lawrence Ave Chicago, IL 60630